Probate Attorneys in the Downriver Area
Need to Probate a Loved One's Will? We Can Help.
Talk to A Probate Law Attorney in Taylor, Michigan Today
You don't want a court to make any decisions about your loved one's estate. You can divide their assets according to their wishes when you work with a qualified probate attorney. Schedule an appointment with the Downriver Law Center in Taylor, Michigan, today.
What Is Probate?
Probate is the legal process of dividing a loved one's estate. You must go through probate if you were named in a loved one's will, or if your loved one died without a will in place. The courts will determine how their assets are divided or divide them according to the terms of the will.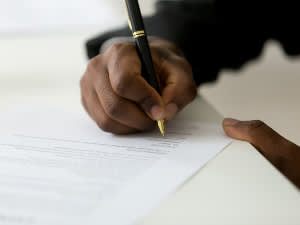 This process is complicated, but a probate law attorney can help. The Downriver Law Center can:
Review the terms of your loved one's will

Organize their estate

Divide their property

Distribute their assets

Pay off their outstanding debts
Do you have questions for a guardianship attorney? If your loved one had a guardianship plan in place, you can count on us to help you execute it. We'll meet with you to discuss your situation and recommend the best way to proceed. Call our office in Taylor, Michigan, today to speak with a probate and guardianship attorney.