Driver's License Restoration Attorneys in the Downriver Area
Regain Your Driving Freedom
Find Help with Driver's License Restoration in Downriver, Michigan
Many of the activities you do on a daily basis require a driver's license, from going to work to driving to the grocery store. Have you been stripped of your license by unfair or unjust treatment? Hire a criminal defense attorney from the Downriver Law Center to fight for you.
Our experienced attorneys in Downriver, Michigan, have the skills and resources to put the law on your side. We'll provide you with all of the tools for proper driver's license restoration.
Don't let the state hold your driver's license from you. Call now to receive legal counsel and representation from the Downriver Law Center.
How Can We Help You Get Your License Back?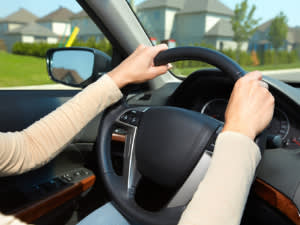 You can lose your license for a multitude of reasons, including DUIs or traffic offenses. Your criminal defense attorney will:
Help you submit a petition to the secretary of state to restore your privileges

Work with you to create a solid case

Advocate on your behalf and work tirelessly for the best outcome
Get your life back in order. Let a criminal defense attorney in the Downriver, Michigan, area fight for your driver's license restoration.