Domestic Violence Attorneys in the Downriver Area
Let Your Voice be Heard
Defend Your Rights Against Domestic Violence Charges in Downriver, Michigan
Have you been accused of domestic violence? These charges are extremely serious and have the potential to completely turn your life upside down. Never try to handle domestic violence charges yourself. You need a professional criminal defense attorney with the knowledge and experience to defend your rights in court. Contact the Downriver Law Center in Downriver, Michigan, today.
Our experienced domestic violence attorneys at the Downriver Law Center will start to build your case immediately. Gain a powerful ally against the prosecution.
Call now to get legal counsel against domestic violence charges in the Downriver, Michigan, area.
What Constitutes Domestic Violence in The State of Michigan?
As defined by the state of Michigan, domestic violence charges can be assigned to any number of different crimes as long as it was perpetrated as a means of controlling another person who is a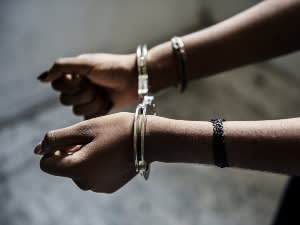 house or family member. This includes:
Assault and battery

Disorderly conduct

Threatening

Strangulation

Violation of an order of protection

Sexual assault

Unlawful imprisonment
Every case is different, and your criminal defense attorney will work with you individually to ensure a solid case is built. Don't let a wrongful accusation ruin your life. Contact us today to gain legal representation.
Our attorney represents both victims of domestic violence and the falsely accused. Reach out to Downriver Law Center today.